From increased product offerings to market expansion plans and scaling of existing products, a lot of hard work has gone into the year 2021 in Youverify. As a testament to our efforts, we are happy to announce our presence in the RegTech100 list 2023 from over 1,300 contenders globally.

In an announcement today by Fintech Global, Youverify was listed among the world's most innovative RegTech companies that every financial institution needs to know about in 2023.

This recent milestone achievement followed after a long year of partnership activities and product scaling that followed expansion into foreign markets including Kenya, Ghana, South Africa and Cote d'Ivoire.

The Co-Founder and CEO of Youverify, Gbenga Odegbami, commenting on the recent achievement said;
"We've worked hard all year building new products to improve our service offerings for customers and expanding into new global markets. Making this list is a valid reflection of our efforts so far and we look forward to achieving even more".

The RegTech100 is an annual list of 100 of the world's most innovative RegTech companies. The event is in its sixth year and aims to reveal the heavy hitters transforming the regulatory technology sector.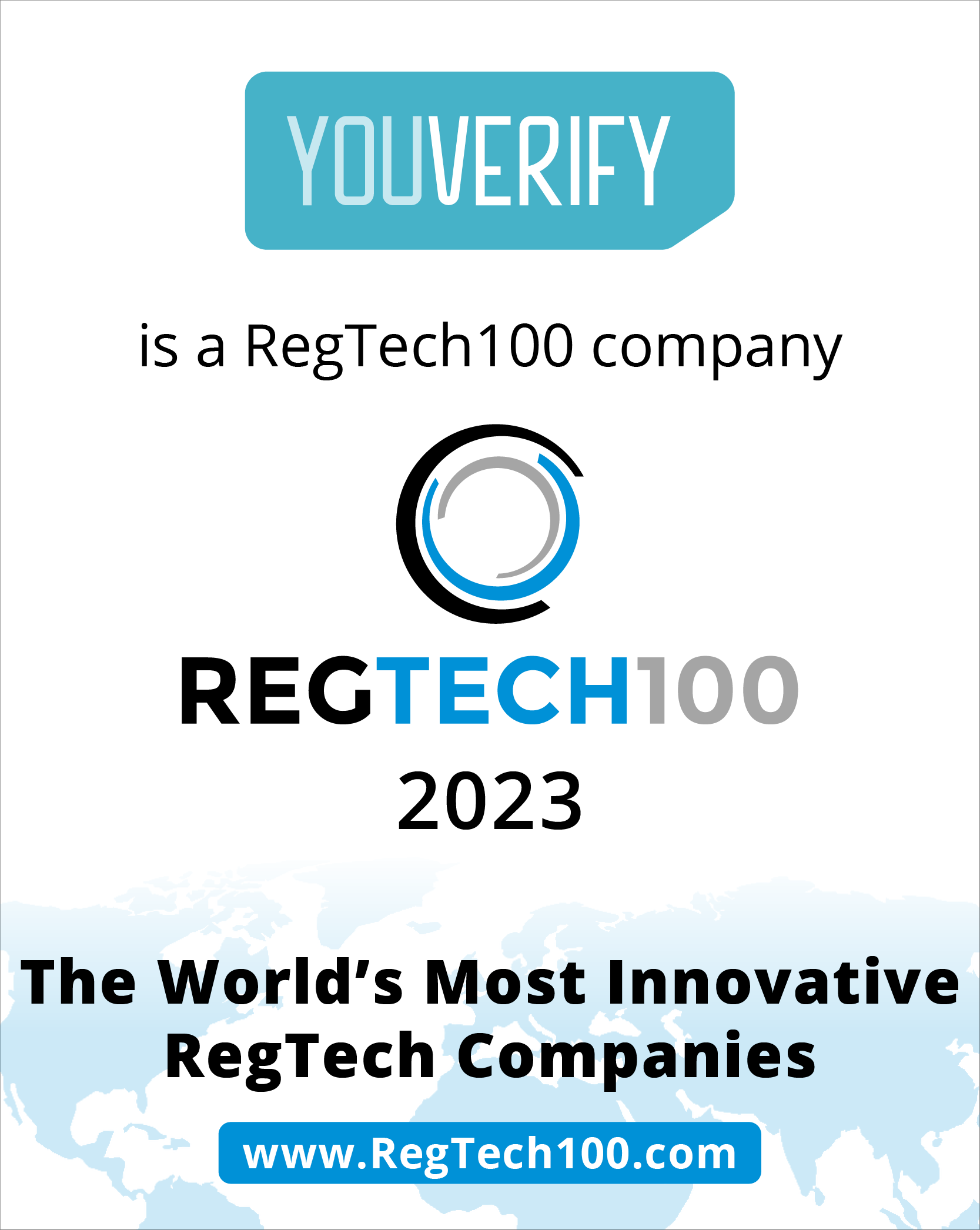 This year, the process to select the 100 most innovative RegTech companies included the widest and most diverse range of enterprises yet.

A panel of analysts and industry experts reviewed a longlist of nearly 1,300 businesses, which was produced by RegTech Analyst. They sought to highlight the solutions every leader in financial services needs to know about in 2023.

RegTech Analyst director of research Mariyan Dimitrov said,
"With the rapid changes in regulatory frameworks, working habits and customer expectations, compliance and regulatory technology continue to be a growing area of investment for financial institutions as they streamline their operations."
"The RegTech100 list helps senior executives get a better ROI on that spending by highlighting the leading companies in areas such as onboarding, risk management, fraud prevention and information security", she added.


About Youverify
Youverify is a B2B company that builds global compliance products tailored to the needs of businesses. They offer a wide array of services including Know Your Customer (KYC), Know Your Business (business verification), Know Your Transaction (transaction monitoring) and custom compliance workflow builder.

The compliance company also won the Morgan Award for the best financial crime solution provider of the year 2022.